It was fantastic to finally be back in Cannes for the MIPIM 2022 Conference.
With over a 2-year absence we have really missed organising the attendance of one of our key clients – Savills – at the largest Real Estate Conference which this year attracted over 20,000 key opinion leaders from across the globe!
As always, we were kept very busy managing a number of lunch and dinner bookings at some of the most fabulous restaurants in Cannes.  From traditional brasseries such as L'Auberge Provencal in the Old Town to the more modern venues right on the beach such as the beautiful La Mandala.  For those who wanted a livelier dinner in the middle of Cannes' bustling streets we arranged several parties at that fabulous Grain de Sel.
This year we decided to give the Savills Café a little bit of a 'face lift' with a slightly different design.  Whilst keeping the infamous yellow and red Savills logo we opted for a more lighter style by using more white instead of black… and we were pleased with the results.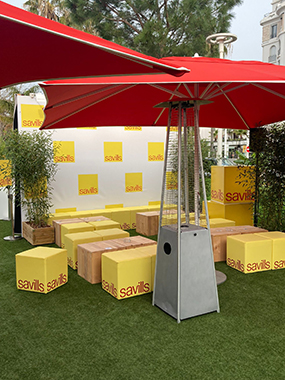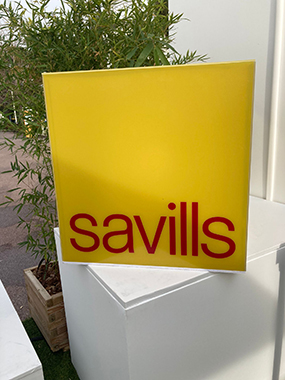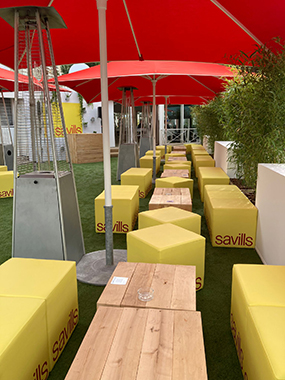 Savills invited over 300 guests to join them for a cocktail party at the Café each evening during MIPIM this year.  It provided the perfect setting for everyone to enjoy wonderful canapes washed down with a glass or two of chilled champagne whilst listening to some great tunes provided by DJ Wills, and, allowing them to do the most important thing they were in Cannes to do – networking!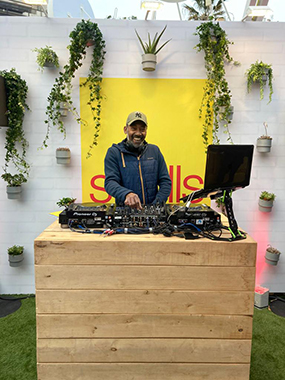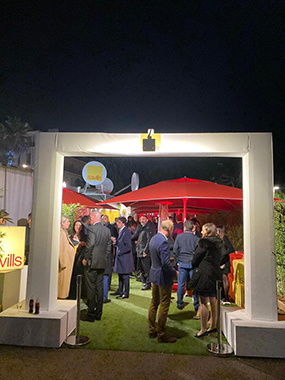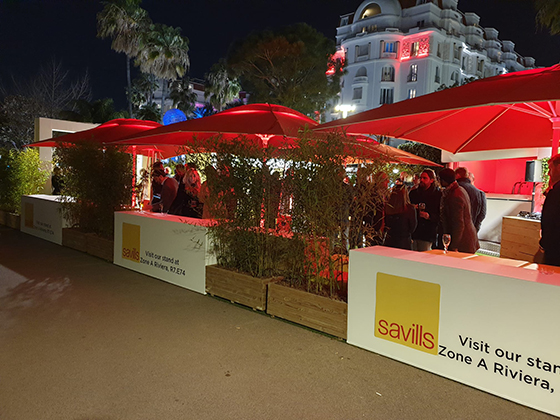 If you're looking for the perfect location for your next meeting, and an experienced events team to manage it then contact us at nola@flowerpower-events.co.uk or call us on +44 (0)7979 506407