Each year following the Cannes Film festival Flower Power Events organise the Global Production Network lounge for Cannes Lions. 
Collaborating with The Big Bash Theory, we joined forces to deliver an event which was a great success for everyone.
This year we selected as our private venue the beautiful La Mandala beach, situated right on the seaside along the famous "La Croisette" in Cannes. La Mandala provides its guests with a central location within the blue bay, only ten minutes away from the town centre and the Palais des Festivals. It is equipped with a terrace and restaurant, right on the soft sand, overlooking a breath-taking seascape and offering a varied menu.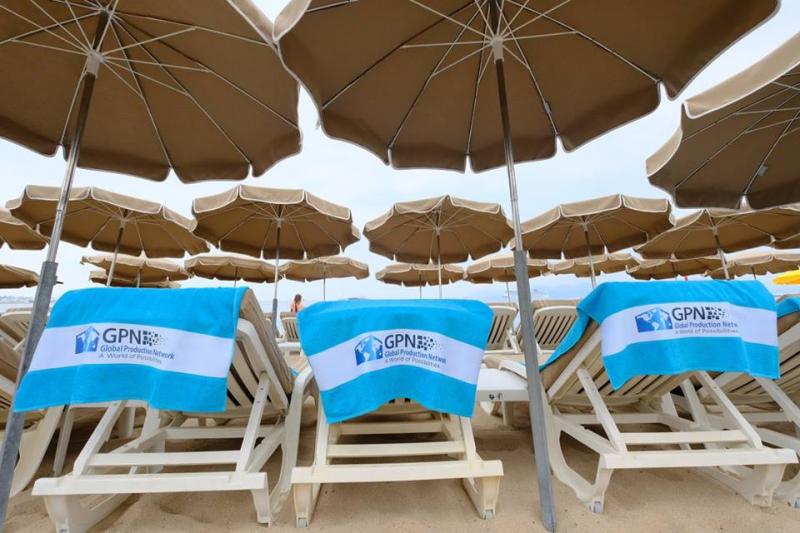 Yoga, paddling and summer fruit
Running from the Wednesday to the Friday of the programme in June, the GPN lounge is characterised by a fun and relaxed vibe, away from the "corporate" atmosphere where the service production companies hosting the event had the opportunity to chill and have a chat.
Flower Power Events planned a whole range of activities for the Cannes Lions guests, ranging from Yoga on the sand to enjoying a row on stand up paddle boards to sunbathing on comfortable sunbeds and beach loungers…something for everyone!  ..and not only that all the guests were provided with a GPN branded towel and enjoyed a delicious breakfast and lunch throughout the day.
To add on to the summer vibe, we made sure that the venue looked fresh and colourful by decorating it with elegant purple orchids fitted in glass jars and trays of exotic fresh fruit for everyone to feast on.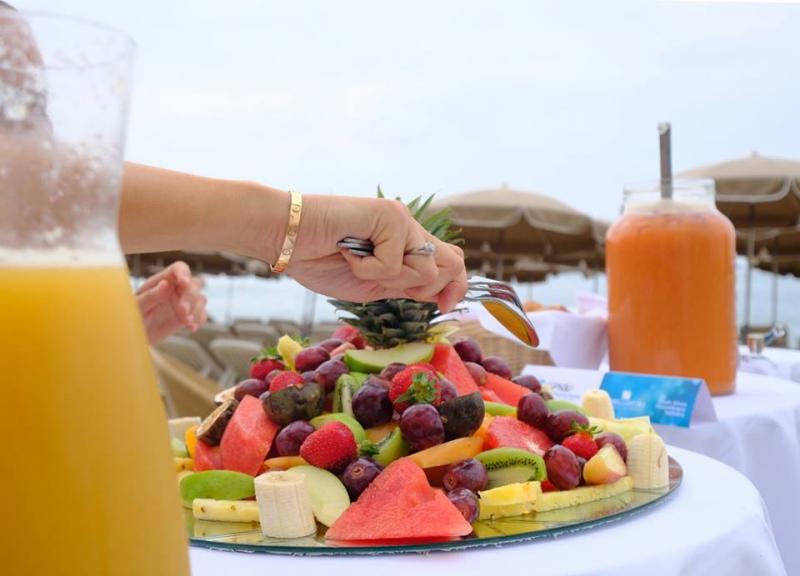 Overall, the three days proved to be extremely satisfying for guests and hosts as we managed to transform La Mandala Beach into a gathering of inspiring personalities where the traditional business meetings turned into a new stimulating experience that involved a lot of pleasant chatting, yoga exercise and sunbathing.